Other Projects
Books, performances and non-journalistic writing. Constantly in progress.
ART | ACTIVISM | ACTION

A collaboration between the Greater Columbus Arts Council and Warhol & WALL ST., Art | Activism | Action is a 12" x 12" 225-page, hard cover book that memorializes the local art of the 2020 racial justice protests and the people and organizations that created and supported it. I wrote about Maroon Arts Group, a grassroots nonprofit that aims to "provide a platform for community, art, and learning, centered in the cultivation, celebration, and promotion of Black cultural production and art."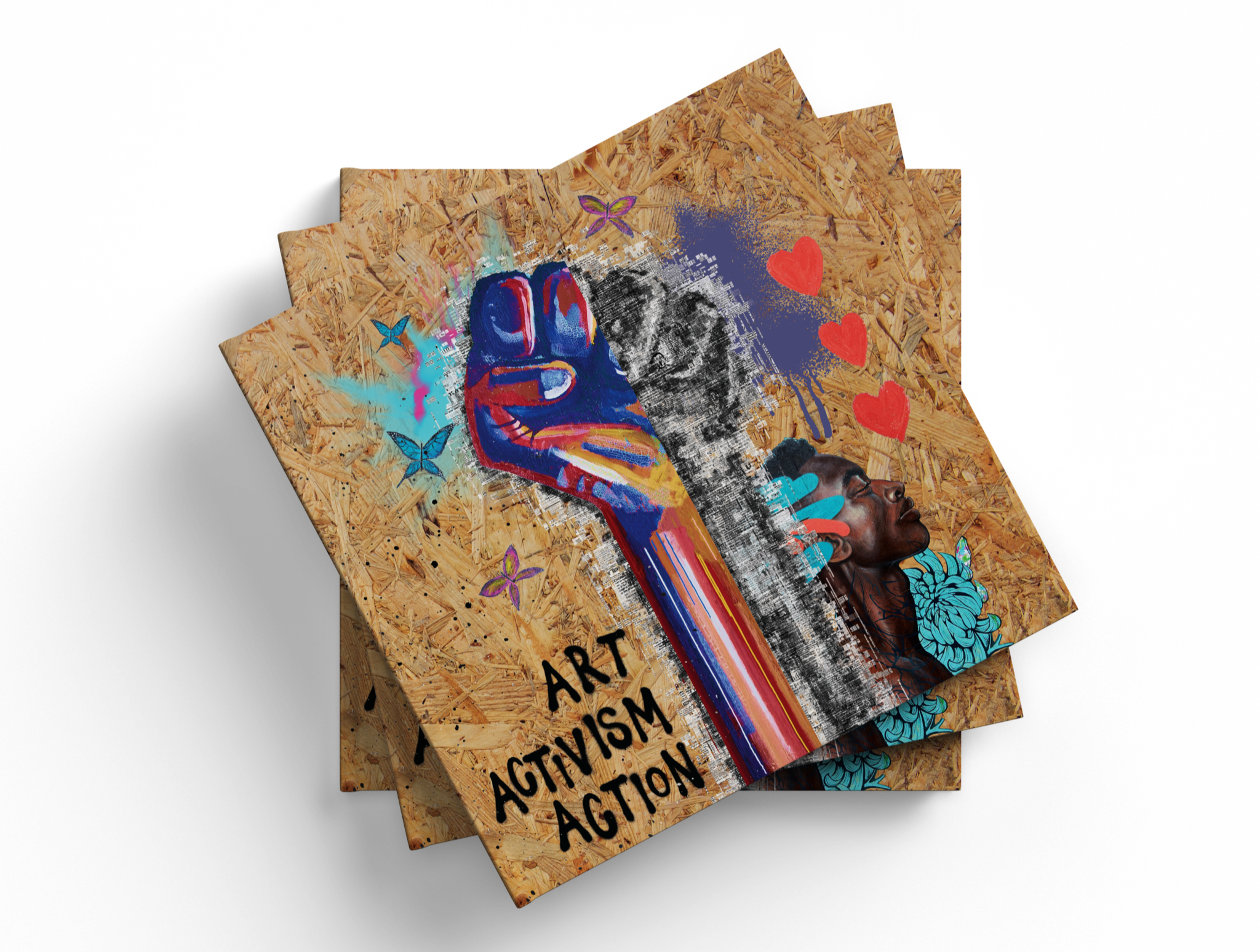 John Joseph Merlin Tried His Best
"Often times when it came to physical activity, my body never felt like the right fit. I was too tall and too fat and too clumsy and too nervous. My feet were too flat and I was pathetically inflexible. But with rollerskating, I found people of all sizes, abilities and skill levels. I also found people of all ages, genders, sexualities and races. In short, I found my group: a motley crew of people and a place that felt like home."
This essay was read in June 2022 at the Columbus Arts Festival as part of the live storytelling event "Stories from Skateboarders and Roller Derby Queens."